episode #1.4 | The Contract: PROJECT: Waterman [season 1]
PG Documentary, Drama, Miscellaneous 180 Minutes
PLOT OUTLINE:  It might be his day off but…WATERMAN's attention is caught by a spectacular display of 'big boys, big toys' while passing by Level Crossing Removal works at Heatherdale Train Station.
PLOT SUMMARY: WATERMAN's not 'banging on about 'workplace safety' today. He's merely reflecting on how well the level crossing removal works at Heatherdale Train Station are integrating into the local area.
A distant digger seems to be an escapee from the set of Michael Bay's 'Transformers' movie. Is the digger eating large chunks of someone's backyard? The pictures tell the story.
—
Forget the idea's economy – it's garbage. Australia's future lies within the public transport infrastructure sector. Join WATERMAN'S 'public relations tour' around Melbourne's exploding construction activity for exclusive behind-the-scenes access to some of the biggest train network infrastructure project's this country has ever seen.
Web Series | 2021 PG | Season 1 | 17 Episodes Runtime: 11 x 0hr10m, 6 x 0hr11m
documentary, mockumentary, docufiction
Global Partners – ott-vod-svod-aod | Consulting, content licensing and distribution queries welcome.
Callumny Films – seller profile | content buyers
© Wise Words Media and Callumny Films 2010 – 2021 all footage and stills
---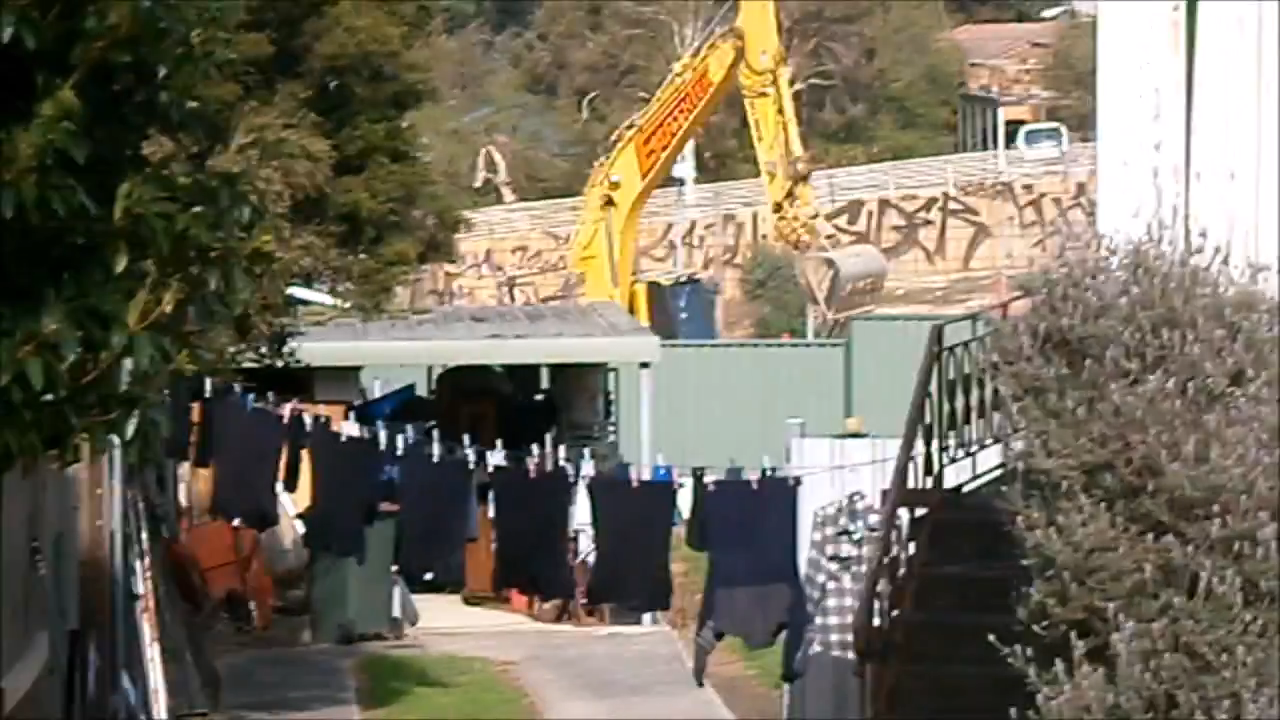 FILMING LOCATIONS | Melbourne, Australia
Heatherdale Train Station

Level Crossing, Heatherdale Rd, Heatherdale
---
When the safety of local kids in WATERMAN's community is put at risk by train & public transport sector works around a local football oval, the infrastructure consultant must choose between his job and his own moral code.