Wise Words Media
is a bespoke, boutique production agency providing professional services in marketing communications, video content & consulting in:
unscripted / scripted factual digital content
marketing communications collateral
Wise Words Media brings to life the vision of creatives such as writers, directors and producers as well as clients. Wise Words Media also offers professional services in content production (audio and video). 
bids / tenders / EOI's / RFP
For more than 20 years, Wise Words Media has been providing professional services in proofreading and editing content. Our specialty is Plain English communications.
Wise Words Media has worked in this capacity in the corporate sector and for SME's in legal services, facilities maintenance services, finance, insurance and professional services.
We've had extensive experience within global custodial services provided by banks which typically includes the settlement, safekeeping, and reporting of customers' marketable securities and cash.
Wise Words Media integrates seamlessly into new sectors demonstrated by our work within international student education, tourism, OTT sector, the arts, online/tech start up space, events and government.
Wise Words Media can meet any stipulated deadline.
---
marketing communications collateral
'Plain English' collateral for Middletons lawyer practice groups
progressive, innovative Australian commercial law firm (www.middletons.com.au/publications/flyers.asp)
Translating industry information and jargon into 'plain English' format for end users
GALLERY | pdf
---
Absorbing and distilling complex information while translating same into cogent, succinct messages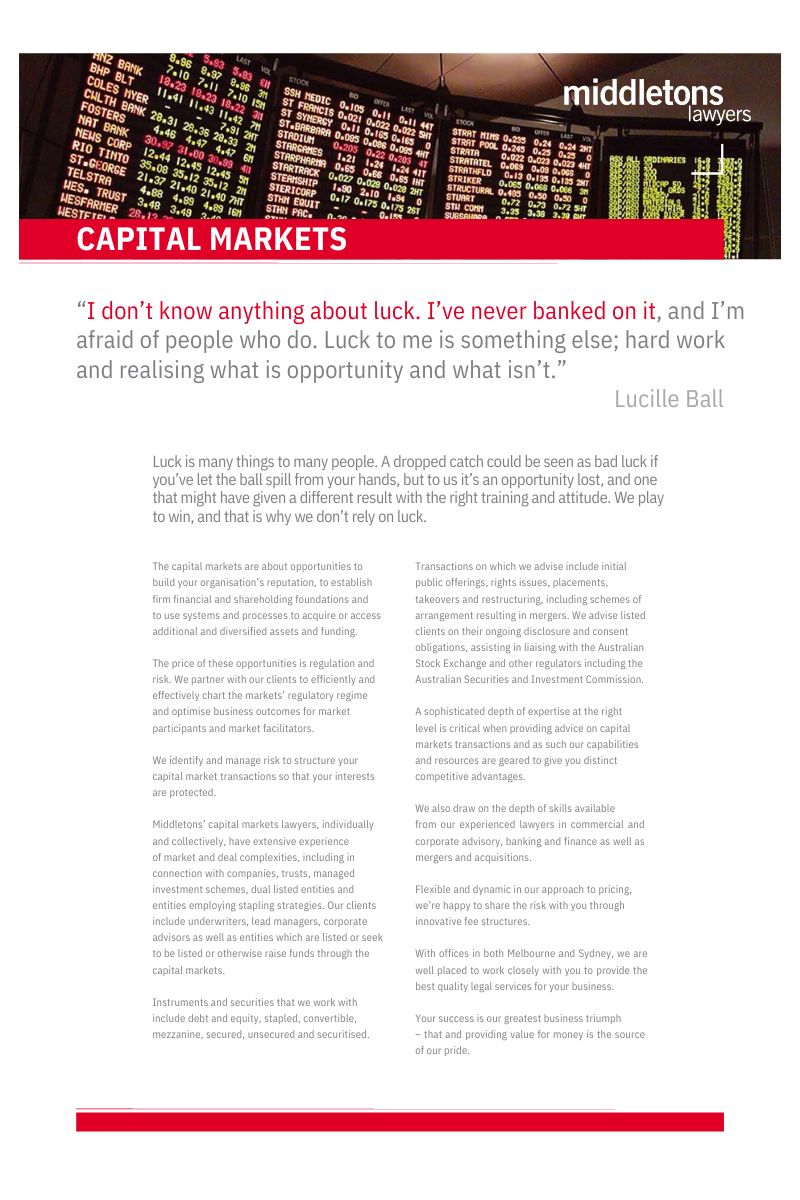 Translating industry information and jargon into 'plain English' format for end users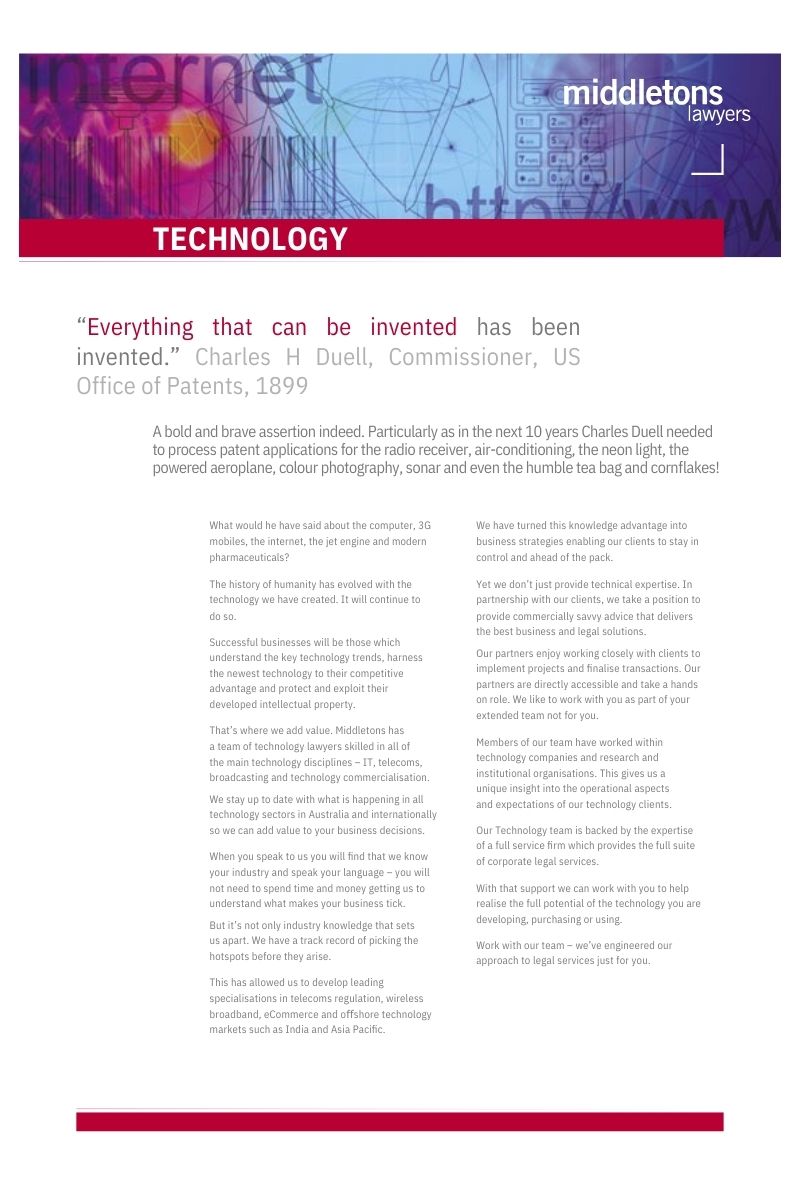 Writing and editing content: press releases, website, newsletters (including tips on better content)
---
Drop us a line at consulting@wisewords.com.au – everything starts with a conversation.