under (re)construction | 
Wise Words Media | a unique set of audio projects
202? – COMING SOON (complete with SFX)
PROJECT THIRTEEN | Mr & Mrs Moon – a live event radio play (complete with SFX)
PROJECT FIFTEEN | CALLUMNY – a live event radio play (complete with SFX)
PROJECT SEVENTEEN | The Pickup – a live event radio play (complete with SFX)
WISHLIST
PROJECT NINE | LOUNGE THEATRE: Renee and Laura – a live event radio play (complete with SFX)
PROJECT TEN | LOUNGE THEATRE: Michael and Paul – a live event radio play (complete with SFX)
Franchising, consulting, content licensing and distribution queries welcome.
Podcast Sector | experiencing rapid, exponential growth
Insights into why businesses across so many sectors are turning to podcasting to tell their story and augment existing communications strategies and marketing channels (ATL & BTL).
Media releases | Providing industry insights
Friday, September 8, 2017 —  Michael Mason, Director of ABC Radio, today announced a one million dollar boost to the corporation's podcast production aimed at supporting emerging community-based podcasters and extending the range and diversity of content.
February 18, 2019 — Pocket Casts, a beloved podcasting app that hails from Adelaide, was bought out by US public radio group NPR and its affiliated public radio stations in New York (WNYC) and Chicago (WBEZ), who are behind some of the audio format's biggest hits, including true crime series Serial, and the serendipitous This American Life.
Business model/concept for is  designed to tap into this growth and market potential. Using existing market-tested creative content, creative industries contacts and rapidly diminishing tech costs, I launched into strategic research, planning and content production in mid-2016.
---
Project goals and purpose | self-funded
Create library of audio content that can be packaged and marketed as
Podcasts
iTunes products
radio plays
audio books 
Project | themes
Project audience:
iTunes
Radio for the print handicapped
Radio in general
Podcast audiences
English as a 2nd language students (ESL – TESOL & other)
Arts sector and consumers of arts entertainment
MARKETS
males, females – 10 to 75, children, multicultural arts victoria, non-profit sector – immigrants and refugees, online platforms, domestic and international video license, in-flight entertainment, planners and providers of in-flight entertainment programs, mental health industry, mental health professionals, government (state and federal), non-profit sector – aged care sector, addiction recovery agencies
GENRES
Adventure, Action, Children, Comedy, Drama, Young Adult Fiction, Family, Social Issues, Docufiction / mockumentary, Drama, Psycho-Drama, Short form, Comedy, Crime, Drama, Fantasy, Mystery, Thriller, Young Adult Fiction
DISTRIBUTION | of content
Audio Content – podcasts | iTunes, googlePlay, social media presence, customised content
personal
Various podcasts have attracted me as a listener:
---
our brands | established  Wise Words Media Sept 2003, A Fistful of Scripts Jul 2010, Callumny Films Aug 2013, the innovative podcast project A Fistful of Scripts v2.audio Sept 2016, A Fistful of Flicks Sept 2017, A Fistful of Scripts MEETS the filmmakers, featuring… (in development) Sept 2017 and  'this life'  series Oct 2020 (video content – #thiswalkinglife | #thispublictransportlife | #thispropertylife | #thisgeneologylife).
Specialising in nostalgia content, the Retro Archives is in-development for a planned launch late 2022.
Jimmy Flinders Productions – Lounge Theatre (partner, established Nov 2011)
READ MORE | about
Wise Words Media | creative industries production house
Brings to life the vision of creatives such as writers, directors and producers as well as clients. Wise Words Media also offers professional services in Content Production (audio and video). Our production vehicles are:
Callumny Films | Aug 2013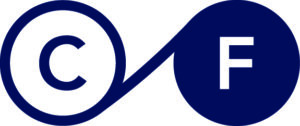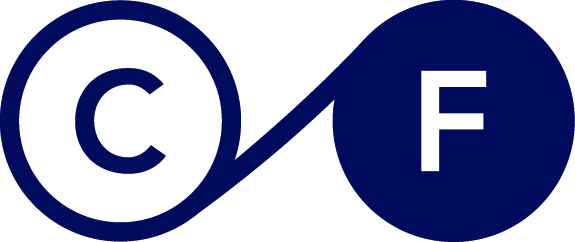 storytellers | with a commercial outlook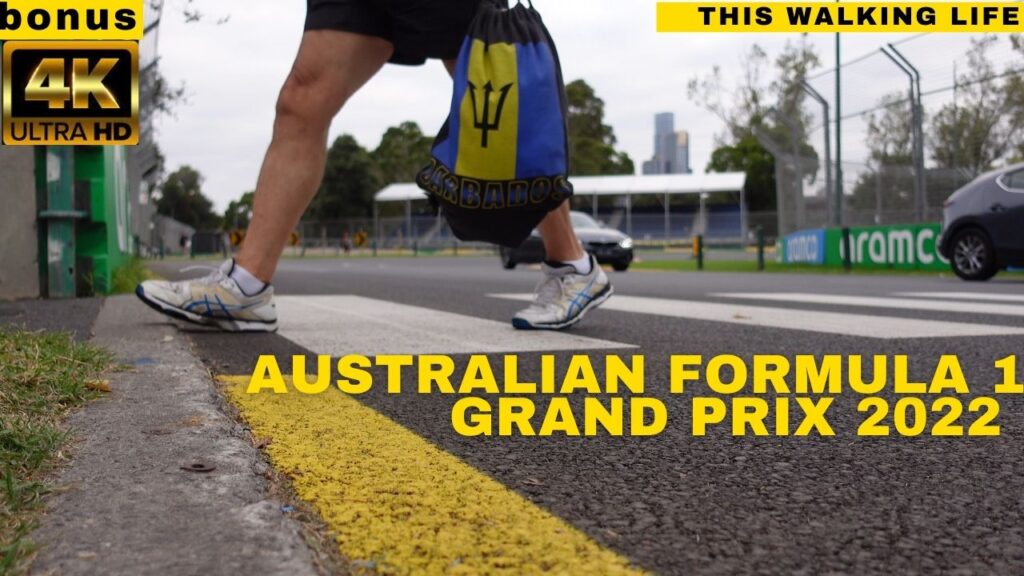 welcome to this #walking life | Oct 2020
Walking video content from Melbourne, Australia – consistently rated worlds most liveable city.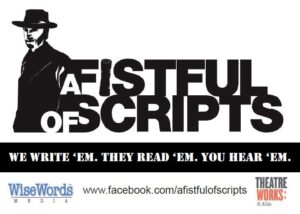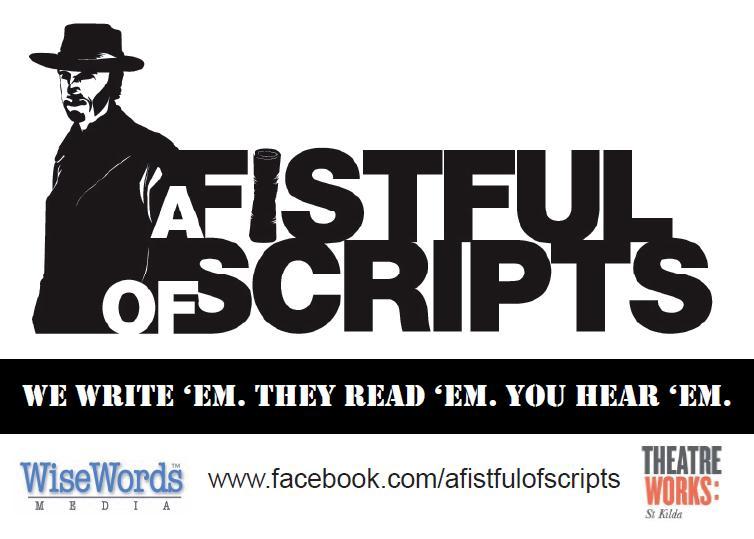 A Fistful of Scripts | Jul 2010
  We write 'em. They read 'em. You hear 'em.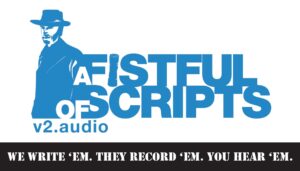 A Fistful of Scripts v2.audio | Sept 2016
We write 'em. They record 'em. You listen to 'em.
podcast – aCast, googleplay, iTunes | production and distribution vehicle of audio content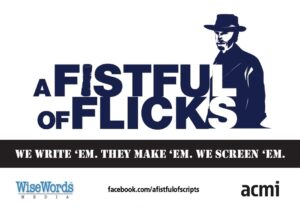 A Fistful of Flicks | Sept 2017
You want 'em. They make 'em. We screen 'em.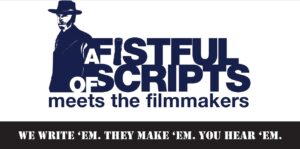 A Fistful of Scripts MEETS the filmmakers featuring… | Sept 2017
We write 'em. They make 'em. You meet 'em.
                                         in development     

Jimmy Flinders Productions – Lounge Theatre (partner, established Nov 2011)
Lounge Theatre

– 2012 Melbourne Fringe Festival | The Butterfly Club, 3 star review The Age (Melbourne, Australia)