under (re)construction | 
LISTEN! | A-Cast

---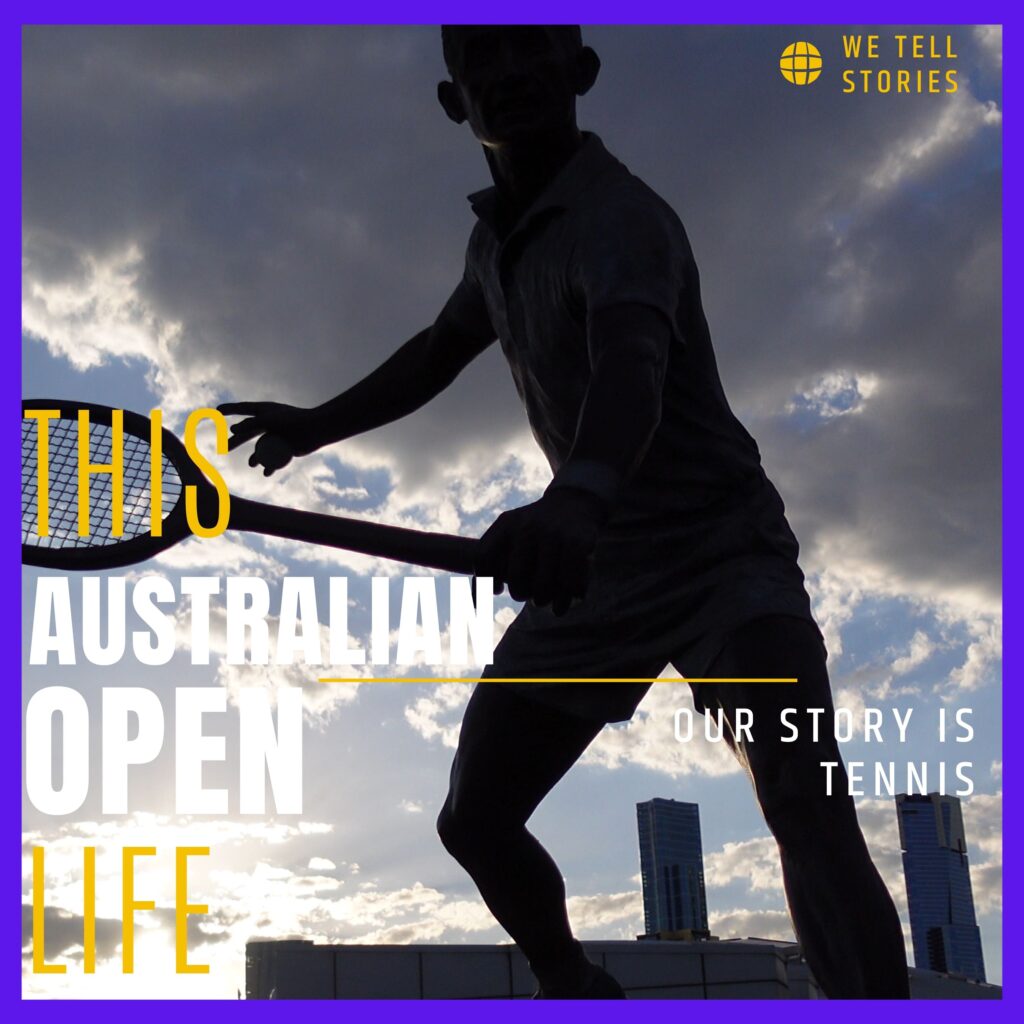 — we tell stories —
– Our Story is Tennis –
Australian Open (tennis) #AO2022 | schedule – summarised playlists:
produce, publish, distribute immersive sports media video content
Melbourne, Australia | virtual tourism – consistently rated worlds most liveable city
—-
Reproduction, reupload, rebroadcast, distribution copyrighted videos prohibited
#thiswalkinglife #thispublictransportlife #thispropertylife #thisaustralianopenlife
© WISE WORDS MEDIA | CALLUMNY FILMS – ALL VIDEOS, CONTENT and CHANNEL ITSELF PRIVATE USE ONLY. TO USE CONTENT IN YOUR BUSINESS OR OTHER PROJECTS, PLEASE OBTAIN BUSINESS LICENSE: info at wisewords.com.au
DONATE: paypal.me/wisewordsmediasmc
Copyright © Oct 2020 All Rights Reserved
---
Writers rode into town with a fistful of scripts and went lookin' for actors and directors. When they got together all hell broke loose. Now they've formed a posse.
When they find The Audience – Anything could happen.
We write 'em. They record 'em. You listen to 'em.
UNDER CONSTRUCTION – coming soon | post-production
Audio trailers: KIDS, HARVEST, HOW TO KILL YOUR FAVOURITE CHARACTER, REUNION.RED.CIRCLE.THREE, ADDICT
Exclusive interviews! | cast, writer and producer – every episode
FUTURE EPISODES | PRODUCTION SCHEDULE – proposed
202? – COMING SOON (complete with SFX)
A FISTFUL OF SCRIPTS – in addition to its role as a proven script development incubator for theatre and film, officially evolved into a production and distribution vehicle of audio contentA FISTFUL OF SCRIPTS v2.audio – established as a production vehicle for extensive audio projects based around themes of social inclusion
Wise Words Media | creative industries production houseBrings to life the vision of creatives such as writers, directors and producers as well as clients.
---
Like what you see and hear here? Well, with Acast's awesome podcast hosting and analytics platform , it's simple to get your podcast off to the right start.