2021 – COMING SOON 
audio trailers
KIDS, HARVEST, HOW TO KILL YOUR FAVOURITE CHARACTER, REUNION.RED.CIRCLE.THREE, ADDICT
exclusive interviews! | cast, writer and producer – every episode
---
No episodes yet! Check back soon.
exclusive interviews! | cast, writer and producer
Nobody remembers what it was like to Dream.
No one knows the first thing about Harvesting, let alone Dreaming. Old Man Harvest is the only one left. A fantasy story about Old Man Harvest. Part-Santa, part-Tooth Fairy, Old Man Harvest gathers our dreams to store them for us until we are ready to live them out. Nobody dreams anymore. Old Man Harvest is dying.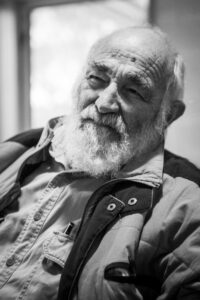 PROJECT TWO | 'HARVEST' | cast: JOHN FLAUS returns as 'OLD MAN HARVEST'
Production date: Fri 16th September 2016
Written and directed by Sean McIntyre