episode #1.3 | The Contract: PROJECT: Waterman [season 1]
PG Documentary, Drama, Miscellaneous 180 Minutes
PLOT OUTLINE: The 'New Gold Rush' Media 'famil tour' continues. A finance investment jourmalist is clearly intent on throwing 'curveball' questions at WATERMAN: 'What's your vision for Melbourne's public transport infrastructure?'.
PLOT SUMMARY: The demand for growth in Melbourne's public transport network is self-evident.
The investor relations tour strikes awkward moments as WATERMAN wades into murky areas while adressing questions from the media.
The media 'famil tour' is soon joined by investor's. WATERMAN directs the participants through a dizzying array of 7 more locations throughout Melbourne's CBD and inner suburbs.  'The new gold rush' is coined by WATERMAN to describe the spectacular rush of commercial and residential apartment tower developments throughout Melbourne's CBD and suburbs.
—
Forget the idea's economy – it's garbage. Australia's future lies within the public transport infrastructure sector. Join WATERMAN'S 'public relations tour' around Melbourne's exploding construction activity for exclusive behind-the-scenes access to some of the biggest train network infrastructure project's this country has ever seen.
Web Series | 2021 PG | Season 1 | 17 Episodes Runtime: 11 x 0hr10m, 6 x 0hr11m
documentary, mockumentary, docufiction
Global Partners – ott-vod-svod-aod | Consulting, content licensing and distribution queries welcome.
Callumny Films – seller profile | content buyers
© Wise Words Media and Callumny Films 2010 – 2021 all footage and stills
---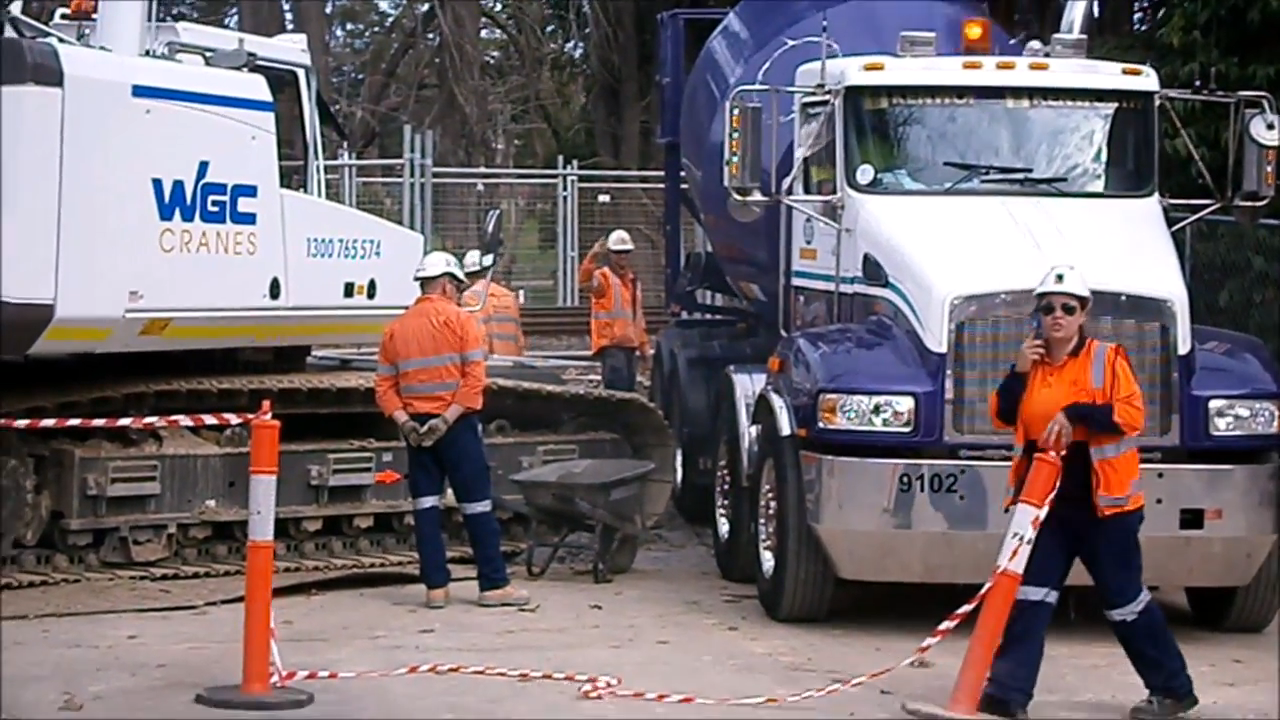 FILMING LOCATIONS | Melbourne, Australia
Pillars Art Installation, Power St, Southbank

Power St Loop, Power St, Southbank

Epworth Richmond Emergency Department, Erin St, Richmond

Eastern Audiology, Lennox St, Richmond

Melbourne ENT Group, Lennox St, Richmond

Punt Rd/Wellington Pde, East Melbourne

Punt Rd/Swan St, Richmond

St Paul's Cathedral, Flinders St

ACMI, Flinders St

Federation Square, Flinders St

Flinders St/Market St

West Melbourne Train Station, Barwise St, North Melbourne

North Melbourne Metro Train Station, Barwise St, North Melbourne

Barwise St/Laurens St, North Melbourne

North Melbourne Football Club, Arden St, North Melbourne

Collins St/William St

Collins St Arch, Collins St

Blackburn Library, Blackburn Rd, Blackburn

Blackburn Tennis Club, Central Ave, Blackburn

Blackburn Train Station, Platform 2

Laburnum Train Station, Platform 1
---
When the safety of local kids in WATERMAN's community is put at risk by train & public transport sector works around a local football oval, the infrastructure consultant must choose between his job and his own moral code.