episode #1.1 | The Contract: PROJECT: Waterman [season 1]
PG Documentary, Drama, Miscellaneous 180 Minutes
PLOT OUTLINE: WATERMAN opens his tour with a project worksite review at Ringwood Train Station. Completed in January 2016, the $66m upgrade of the railway station was initiated in September 2014.
PLOT SUMMARY: Opening his tour presentation, WATERMAN is a Public Transport Infrastructure Consultant for STM Asia Pacific Construction.  In a broad, sweeping and comprehensive PR presentation, WATERMAN welcomes investors and media to STM's 'Investor Relations Tours'.
The upgrade of the railway station in Ringwood – and the separate demoliton and renovation of the entire Eastland retail precint – serve as a concrete, real-life example of the project partner achievements and capabilities. 
WATERMAN addresses the The Contract awarded to STM Asia Pacific Construction.  Due to commercial confidentiality, a visit to the site of Eastern Metropol Train Station is regretfully not possible.
Web Series | 2021 PG | Season 1 | 17 Episodes Runtime: 11 x 0hr10m, 6 x 0hr11m
documentary, mockumentary, docufiction
Global Partners – ott-vod-svod-aod | Consulting, content licensing and distribution queries welcome.
Callumny Films – seller profile | content buyers
© Wise Words Media and Callumny Films 2010 – 2021 all footage and stills
---
Ringwood Train Station

Biz Hub, REALM, Whitehorse Rd, Mahroondah Highway

Eastland Shopping Centre

Nunawading Train Station, Platform 1

Parliament Train Station, Platform 3

Blackburn Train Station, Platform 1

Blackburn Train Station, Platform 2
---
When the safety of local kids in WATERMAN's community is put at risk by train & public transport sector works around a local football oval, the infrastructure consultant must choose between his job and his own moral code.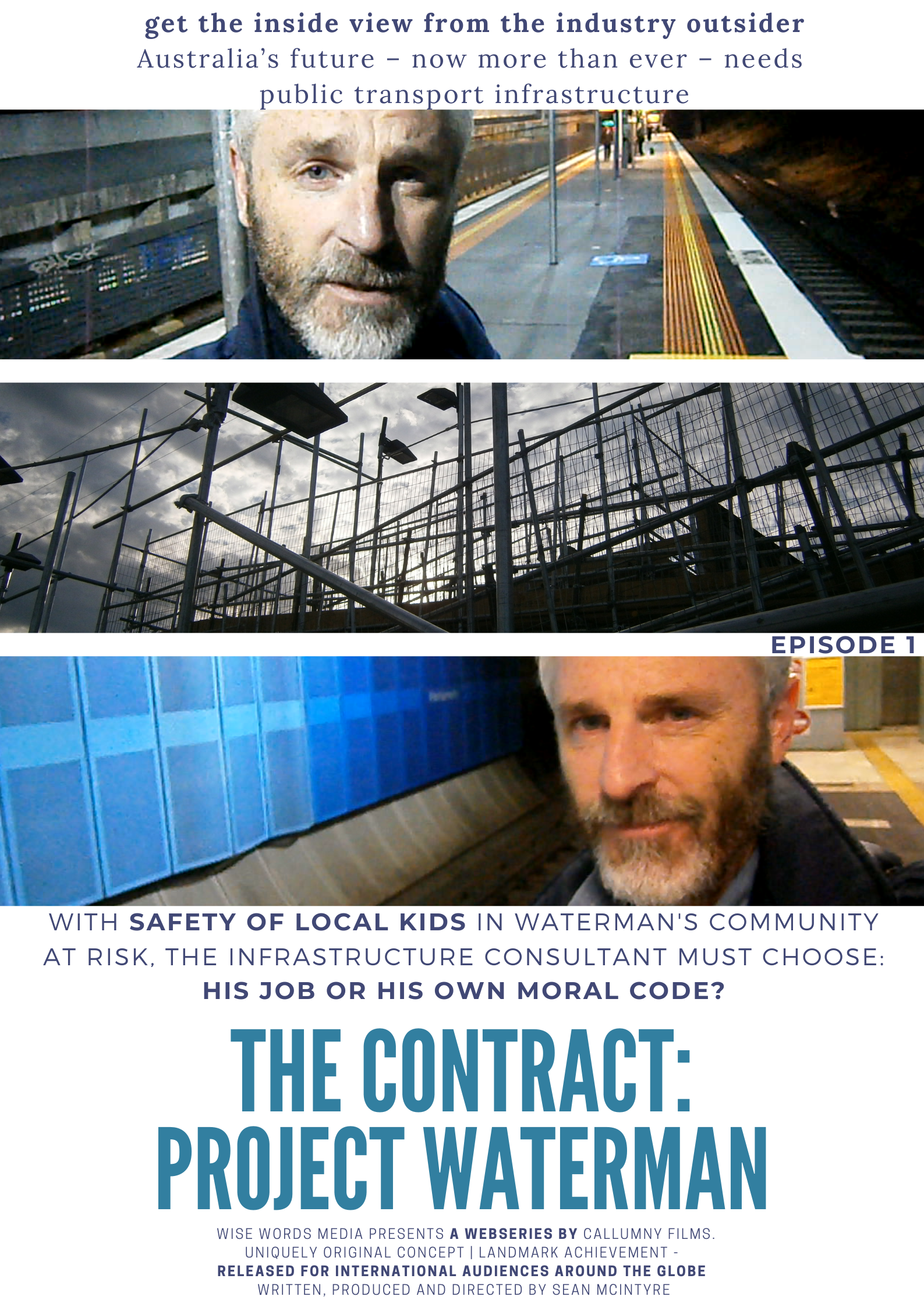 ---